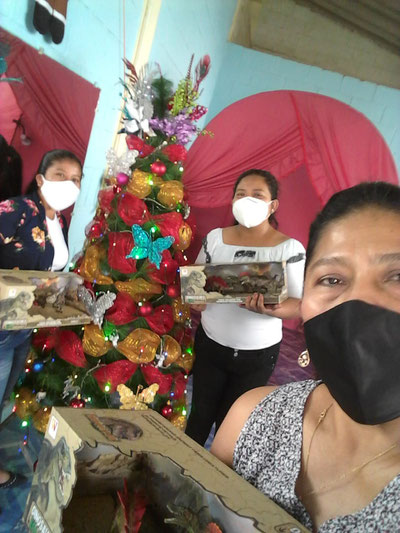 Regalos de navidad
En Navidad, cada familia Cerleco recibió una ración de comida y los niños recibieron un regalo de Navidad y una bolsa de golosinas navideñas.
Christmas presents
at Christmas, each Cerleco family received a food ration, and the children each received a Christmas present and a bag of Christmas goodies.
Weihnachstgeschenke
Zu Weihnachten erhielt jede Familie aus Cerleco eine Lebensmittelration, und die Kinder erhielten jeweils ein Weihnachtsgeschenk und eine Tüte Weihnachtsleckereien.
---