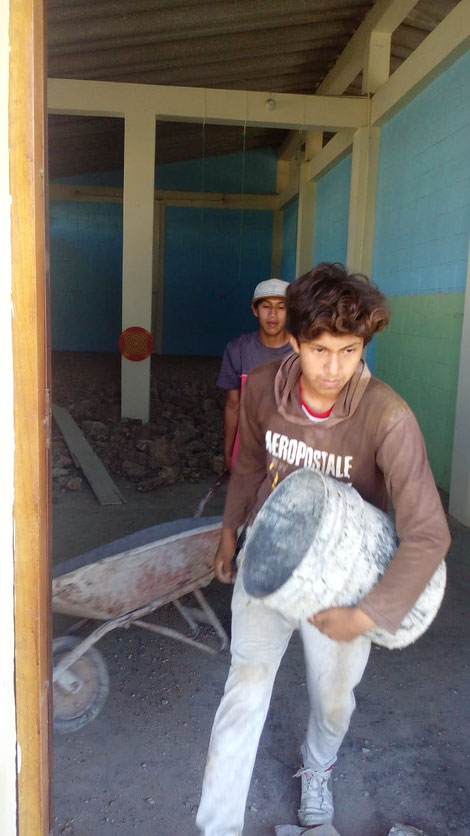 Trabajos de reparación necesarios 
En la temporada de lluvias a menudo hay inundaciones y destrucción, especialmente del suelo. Así que este mes se levantará el establecimiento y se renovará el piso para que las lluvias ya no puedan causar daños. El trabajo ya ha iniciado. ¡Eres bienvenido si quieres contribuir con los costos necesarios para esto!
Repair Work necessary
In the rainy season, there is often flooding and destruction, especially of the soil. So, this month the building will be raised and the floor renewed so that further rain can no longer cause damage. The work has already started. You are welcome to contribute some money for the necessary costs!