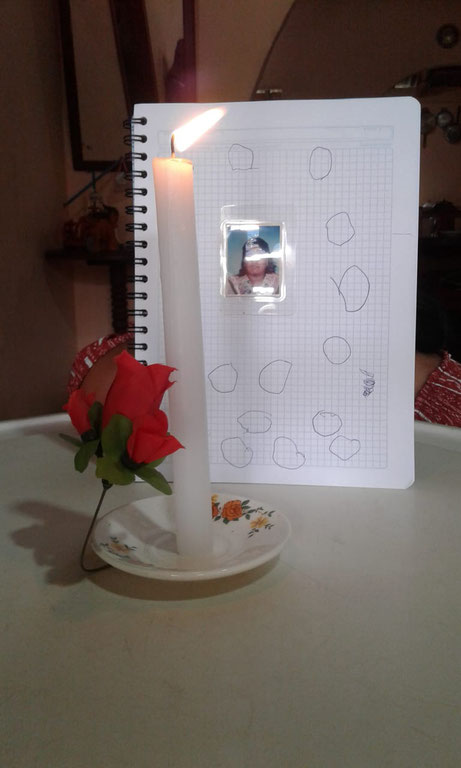 Acompañar la muerte y el luto en San Pedro
Este proyecto trata sobre el acompañamiento de muerte y duelo en personas con discapacidad intelectual que han experimentado la muerte de personas cercanas. Este año, el proyecto comenzó a acompañar a un joven en el proceso de duelo tras la pérdida de sus padres. Se trata de abordar la despedida, el morir, la muerte y el duelo desde un punto de vista individual, en diálogo con 3 estudiantes de la Universidad de Erfurt. El entorno social también está incluido en el proceso de duelo y el enfrentamiento con la muerte. Ya se han creado materiales sobre el tema de la muerte y el duelo, que se han traducido al español y se están utilizando.  Pueden utilizarse a largo plazo en caso de fallecimiento en la familia de niños con discapacidad intelectual.
Accompaniment death and grief in San Pedro
This project is about accompanying death and grief in people with intellectual impairments who have experienced the death of close people. This year, the work began by accompanying a young man in the process of grieving after the loss of his parents. This involves dealing with issues such as farewell, dying, death and grief from an individual perspective. This happens in the dialogue with students of the University of Erfurt. The social environment is also included in the process of grieving and the confrontation with death. Materials on the topic of death and grieving have already been created, translated into Spanish and are in use. These can be used in the long term in the event of deaths in the family of children with intellectual impairment.