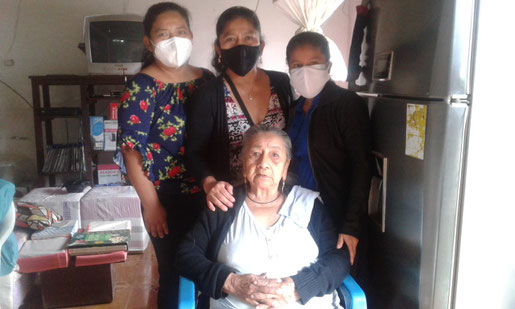 Se lanza otro proyecto de hacer música juntos
'En Diálogo con la Música' comienza con otro dúo musical con Piedad, una participante de San Pedro, y Lisa, una estudiante de Erfurt; éstas aportan ahora más alegría musical y experiencia compartida.
Another project of making music together starts
'In Dialogue with Music' starts with another musical duo with Piedad, a participant from San Pedro and Lisa, a student from Erfurt. These bring further musical joy and shared experience.