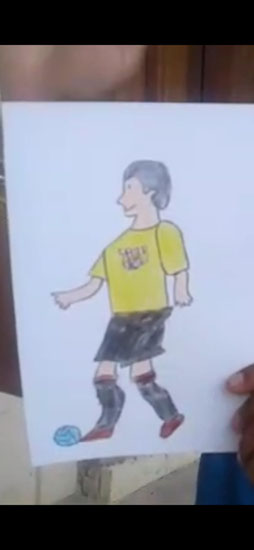 Patea como Alejandro y David
El proyecto "Kick It Like Alexander & David" es una interacción y cooperación no verbal entre Alexander de San Pedro y David de Colonia. El punto de partida es el tema del "fútbol". Para ello, ambos crearon una figura futbolística que el actor central de diversas acciones de la interacción. Ampliando las acciones, ambos pueden intercambiar sobre diferentes situaciones de la vida cotidiana de forma creativa. El objetivo es seguir ampliando las competencias comunicativas sociales de Alexander y desarrollar nuevas posibilidades de interacción.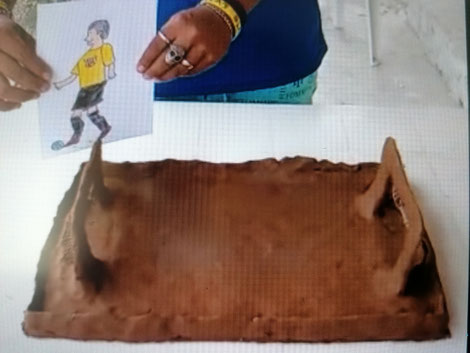 Kick It Like Alexander & David
The project "Kick It Like Alexander & David" is a non-verbal interaction and cooperation between Alexander from San Pedro and David from Cologne. The starting point is the topic "football". For this purpose, both created a football figure that functions as the central actor of various interactions. Both can exchange different situations of everyday life in a creative form by expanding the actions of their figures. The aim is to expand Alexander's social communicative competencies and to develop further possibilities of interaction.